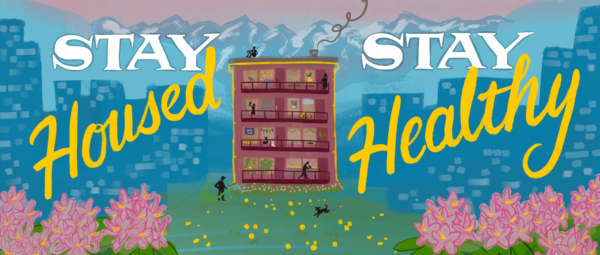 You're invited to a campaign launch!
Stay Housed, Stay Healthy: Preventing Evictions in King County
Monday, March 29
6:00 – 7:30 PM (Pacific Time)
Via Zoom – register below for details
Special guest speakers: King County Councilmembers Girmay Zahilay and Jeanne Kohl-Welles, and Seattle Councilmembers Tammy Morales and Kshama Sawant.
Event sponsors: 350 Seattle, 43rd District Democrats, Be:Seattle, El Centro de la Raza, Faith Action Network, Housing Justice Project, Nickelsville, Real Change, Resident Fellow Physician Union – Northwest, SHARE, Share the Cities, Sierra Club Seattle Group, Socialist Alternative, Solid Ground, Tenants Union of Washington, The Urbanist, Transit Riders Union, UAW 4121, WA-BLOC, Washington Community Action Network, Washington Physicians for Social Responsibility, WHEEL.